Discount Landscape Supplies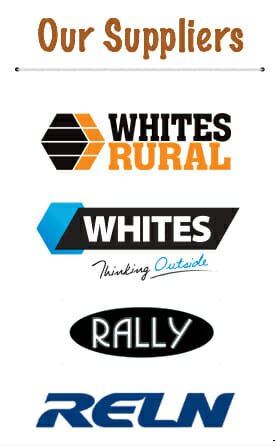 This is a family owned company based on the beautiful Sunshine Coast. We are a people focused business aiming at providing a wide range of products to professional Landscapers, Rural and Residential Fencing Contractors and the weekend Home Handy Person.
We specialise in Rural Fencing Tools and Materials, Aviary Wire Mesh, Landscaping products such as Weed mat, Ag pipe, Geotextile Fabric, Shade cloth and much more. We stock premium established brands that have a proven track record in their field and our range of products includes both Australian Made and imported goods.
Our Vision is to offer everyone in Australia, access to these products and give all our valued customers the ability to have them delivered to your area in a timely and cost effective manner. Over the last two years we have been able to negotiate extremely competitive freight rates, allowing us in the majority of cases, to have our products delivered to your door at or below recommended retail pricing. This not only saves you money but valuable time and effort often spent in sourcing and ordering these products.
Our shipments come with real time tracking information, allowing you to track order with the click of a button. Whether it is a 500g item or a 1,400kg sling of star pickets, you can rest assured we can get it to you.
So the next time you have to tackle a 30km boundary fence in Rural NSW, build a vermin and fox proof chicken coop in Brisbane or just a dog fence to keep the neighbours' dog out of your yard in Victoria, buy online with confidence, shop where the professionals do and save.
So whether you Live to Farm or Farm to Live, we would love to help you out on your next project and
you can rest assured…
We will look after you!